110 Semi-trailers. We're growing.
We aren't slowing down and we are still developing. Our fleet has been joined by new semi-trailers. For the sake of safety and the highest quality of our services we are constantly renewing our resources. We already have 110 trailers at our customers' disposal.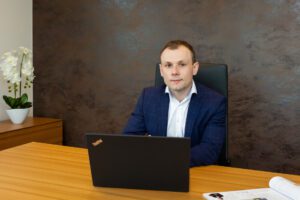 The purchase of trailers is a consequence of the strategy adopted at Galan Logistics – says Konrad Gałan CEO GalanLogistics. This is a key activity for us in the area of development of our services and strengthening our market position – emphasizes Konrad Gałan. The most important for us is the customer and the offer we address to him.
The European and global market situation shows that development in the area of logistics services is a key activity of the changing economic reality. We are convinced that our investments in the fleet are a clear signal that we focus primarily on reliability – adds Konrad Gałan.