Galan Logistics supports Bartosz.
We have decided to support Bartosz and his parents. Bartosz has a chance to regain his mobility.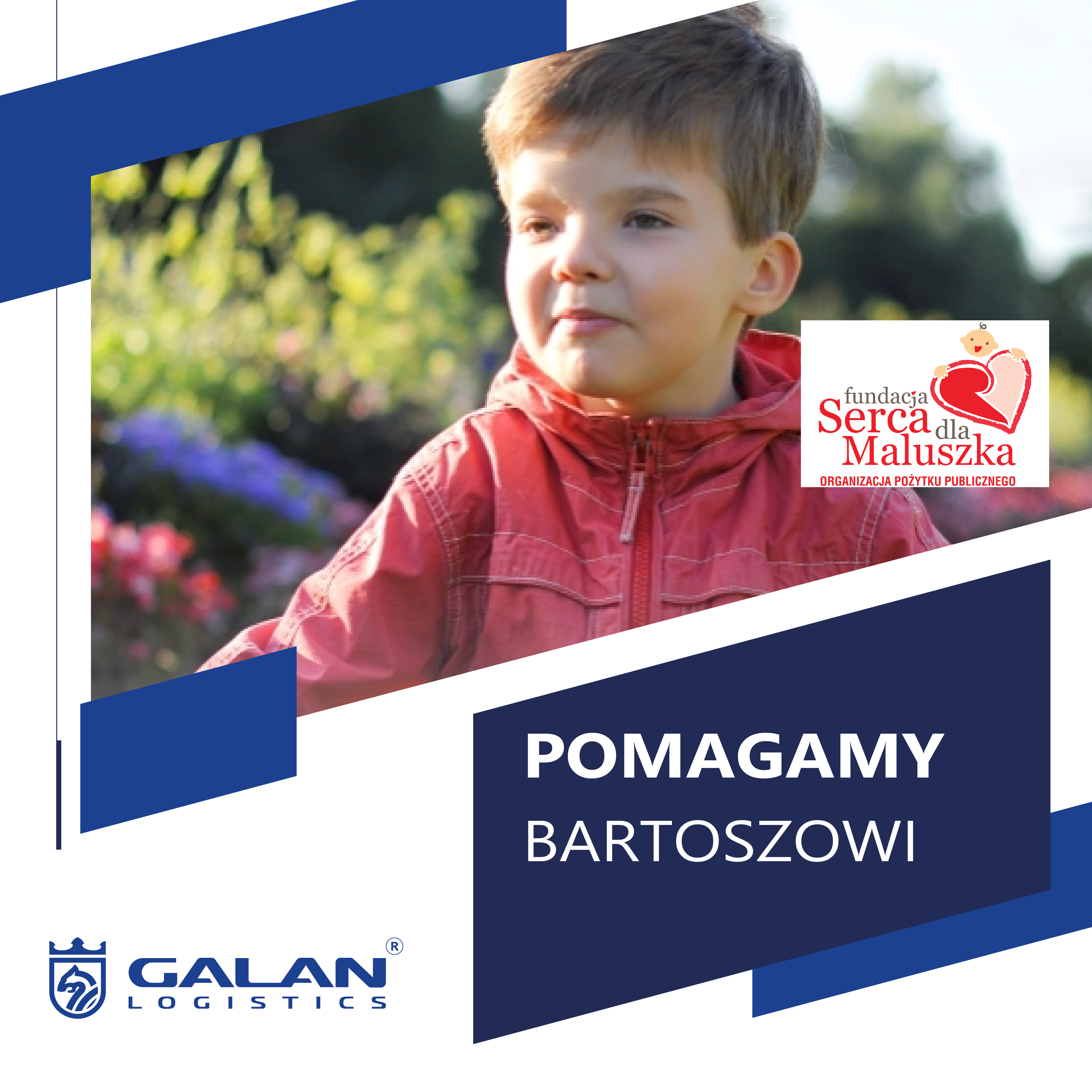 "Eleven-year-old Bartosz suffers from congenital hydrocephalus and epilepsy, he is also visually impaired. He is under constant care of a rehabilitation, neurological, neurosurgical, audiological and surgical clinic. Bartosz's psychomotor development is impaired (he is unable to move alone), and he requires continuous and intensive rehabilitation. If this is guaranteed, the chances of Bartosz regaining his mobility are very high. Bartosz is a strong and brave boy. "
We are helping Bartosz and his parents finance rehabilitation.
Bartosz, we are with you!